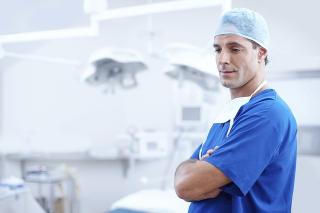 Dental Reconstruction Fort Lauderdale" />What is Dental Reconstruction?
The procedure of dental reconstruction allows for full and partial restoration, replacing some or all of a patient's teeth to restore health, function, and aesthetics. Modern reconstructive dentistry draws from many different services, treatments, and procedures to create a beautiful, healthy smile that can last a lifetime with proper care. If you're looking into dental reconstruction in Fort Lauderdale, you'll find Bové Dentistry on the leading edge of the latest methods and practices. Call our staff to set up a new patient consultation to assess your goals in reconstructive dental care.
Is Reconstructive Dentistry Expensive?
At Bové Dentistry, we are pleased to offer our qualifying patients no-interest financing for six months on cosmetic restoration treatment. We currently offer a fantastic special price of just $5,399 for reconstruction for up to 6 consecutive front teeth optimizing treatment with any combination of veneers or crowns for a beautiful, healthy smile you'll want to show off at every opportunity.
Are Dental Implants Part of Reconstructive Dentistry?
While many patients consider implants as a part of their dental reconstruction procedure, others find that dental veneers and crowns do an excellent job of improving the appearance of their smile. Modern dentistry seeks to save a tooth whenever possible, so extraction and replacement with a dental prosthetic is not always the best option. Meet with our staff at Bové Dentistry for a full-mouth assessment and our professional recommendation on the best way to achieve a beautiful, functional smile. We'll be happy to answer all of your questions about the newest treatments available.
What Are the Benefits of Dental Veneers?
Porcelain dental veneers hide imperfections and flaws, such as chips, cracks, small gaps, slightly crooked teeth, and severe discoloration from medications. We highly recommend veneers for patients searching for an immediate improvement in their smile. Find out more about both of these treatments by exploring our online Library of Articles section where you'll see answers to commonly asked questions and informative content.
How Do I Choose the Right Reconstruction Dentist?
Look for a dental practice offering full-service dental care rather than a dental specialist offering only one or two treatment options. Get to know a local dentist in your community by scheduling checkups and cleanings. If you're satisfied with the level of care you receive for smaller services, consider scheduling a consultation appointment to discuss additional treatment. At Bové Dentistry, we want to be your family's one-and-only dental care provider – and we offer multiple options for patients requiring dental reconstruction in Fort Lauderdale.
Bové Dentistry
9545640181
2500 E Oakland Park Blvd, Fort Lauderdale, FL 33306
View Larger Map