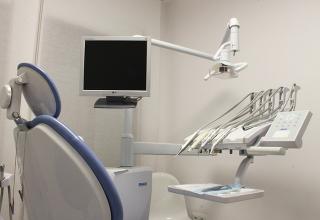 Restorative Dentist Fort Lauderdale" />What is Restorative Dentistry?
A dentist offering restorative dental services seeks to restore function and aesthetics to teeth compromised through sports injury, decay, or damage occurring from overcrowding or irregular tooth development. There are numerous procedures and treatments included in the category of 'restorative' dentistry, many of which are now available from a general dentist. In your search for a reputable restorative dentist in Fort Lauderdale, consider Bové Dentistry for treatment. We understand the needs of patients seeking restorative dentistry and provide safe, comfortable treatment.
Should I See a Restorative Dental Specialist?
While it may seem like a good choice to select a specialist when you need restorative dentistry, the better option is to choose a general dentist who offers additional services under one roof. Patients indicate that convenience plays a significant role in whether or not they complete treatment once begun; seeing the same dentist for checkups, cleanings, fillings, root canal treatment, and cosmetic dental care eliminates the need to drive to another location for specialized dentistry. At Bové Dentistry, we want to be your family's one and only dentist- and we're committed to training and continuing education to ensure you receive the best care possible.
Is There a Reputable Restorative Dentist in Fort Lauderdale?
While there are many good dentists in the greater Ft Lauderdale area, we think we're the best choice for your family for several important reasons:
We welcome new patients to our practice with a short wait time
We see emergency patients during walk-in visits
Our 5-star reviews indicate excellence on our part
Our in-house discount plan makes dentistry affordable
Most dental insurance coverage accepted
Awesome new patient experience
Quality dental care at affordable prices
Full range of services to choose from
Special pricing on specified procedures
What Are the Basic Restorative Dental Services?
Restorative & cosmetic dentistry go hand-in-hand, which is why you'll almost always find that a restorative dentistry specialist offers cosmetic treatments and procedures as well. Bové Dentistry offers the following restorative & cosmetic dental care services to improve the appearance and function of teeth:
Tooth-colored fillings
Veneers
Bonding
Crowns, Bridgework, & Crown Lengthening
Inlays & Onlays
Dental Implants
Dentures
Root Canal Treatment
You'll also find us on the cutting- edge of new technology dentistry, utilizing the latest equipment and techniques to deliver a positive dental experience to our patients of all ages. We are proud to use digital imaging, intraoral cameras, and anxiety-free anesthesia as part of your treatment plan.
When Should I See a Restorative Dentist?
If you've received a referral from your general dentist to see a restorative dentist in Fort Lauderdale, time is of the essence in receiving treatment to prevent more costly dental care down the road. If it's been some time since your last dental visit, Bové Dentistry can provide preventive, restorative, and cosmetic dentistry services to help you achieve your smile goals. Meet with our staff during a free consultation visit and let us create a treatment plan that results in a more beautiful, healthy smile.
Bové Dentistry
9545640181
2500 E Oakland Park Blvd, Fort Lauderdale, FL 33306
View Larger Map