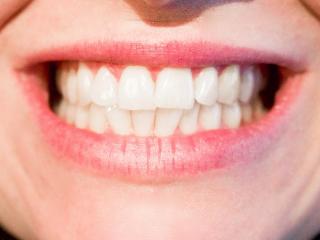 Teeth Whitening Fort Lauderdale" />Is Teeth Whitening Worth the Cost?
Is Teeth Whitening Worth The Investment?
Nearly all dental patients respond favorably to the results they experience through teeth whitening. While professional whitening costs more than a store-bought whitening product, the overall value in whitening at your dentist is greater. If you're thinking about having your teeth whitened, consider Bové Dentistry for professional teeth whitening in Fort Lauderdale. We recommend our safe and effective take-home treatment as the most convenient way to experience beautiful, dazzling-white teeth.
Should I Have My Teeth Whitened?
If there's an upcoming social event or occasion where you'd like to make a great first impression, whitening at your dentist can accomplish your goals. See our staff at Bové Dentistry to learn about the benefits of our treatment. At our office, you take advantage of at-home whitening for the following:
Wedding day smiles
Picture day at school
First date or special date night
Prom pictures
Career headshots
An important interview
To give yourself a treat.
There are many occasions when a beautiful, white smile could produce favorable results. Just looking in the mirror and seeing a bright smile shining back at you can boost self-confidence throughout your day.
What is the Best Whitener For Your Teeth?
At Bové Dentistry, we only recommend our professional strength treatment for the best results. Our procedure is safe and effective, so you'll see consistent results without worrying that your teeth will be shockingly white. Our take-home whitening kit allows you to whiten when and where it's most convenient for you so that you can wake up to a beautiful new smile in as little as one day.
How Are Dental Teeth Whiteners Different From Whitening Toothpaste?
The whitening ingredients in over-the-counter toothpaste cannot compare with the powerful components in our pro-dental whitening treatment at Bové Dentistry. Abrasive whitening pastes can quickly wear away the protective enamel layer on the surface of your teeth, leaving them sensitive to heat and cold. Our gentle whitening formula is not abrasive yet can remove deep stains and discolorations that OTC pastes and gels cannot remove. We offer effective teeth whitening in Fort Lauderdale.
Can Teeth Whitening Remove All Dental Stains?
While pro-grade whitening is the most effective way to remove stains, there are types of tooth discoloration that even professional whitening cannot resolve. Certain prescription medications leave teeth severely discolored and subject to other kinds of treatment. We are pleased to offer affordable dental veneers to our patients who are looking for an alternative treatment offering more permanent results.
Let our staff at Bové Dentistry help you choose the right treatment to address tooth discoloration or staining. We can answer all of your questions about teeth whitening in Fort Lauderdale when you schedule a new patient consult. We currently offer our Professional Teeth Whitening Take Home Kit for just $199 – significant savings over the regular cost.
Bové Dentistry
9545640181
2500 E Oakland Park Blvd, Fort Lauderdale, FL 33306
View Larger Map